Sofi attended the Marseille Beaux Arts institute where she studied calligraphy. She has traveled extensively meeting and sharing with artist the world over. She spent seven years in London working with different artists. Sofi encounter with foreign artists, being exposed to their methods and motives, changed her vision of drawing and painting and even of Art as a whole. As Sofi puts it, "I realised I was more talking about Art than actually doing it. From a world of black and white, my mind opened to colours. It was a big turn in my life. I met such wonderful artists who could paint on any medium with very poor materials."
Returning to France she decided to work in her own space and for the past 25 years she had teamed up with her life partner and fellow artist and musician Francis Lozet, together they are known as "Alias et Alias." Aside from Sofi's narrative paintings, she and Francis created architectural decoration, everything from restaurants to council meeting halls. This work consist mostly of mosaics and painted furniture.
After the death of her partner in 2016, she's going back solo on the Art scene. Her work is pictural. She likes do catch up moments of life, it can be tender or cynical. The way life goes…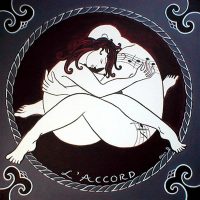 Sofi a fréquenté l'institut des Beaux-Arts de Marseille où elle a étudié la calligraphie. Elle a beaucoup voyagé, rencontrant et partageant avec des artistes du monde entier. Elle a passé sept ans à Londres travaillant et étudiant avec différents artistes. La rencontre de Sofi avec des artistes étrangers, exposée à leurs méthodes et à leurs motivations, a changé sa vision du dessin et de la peinture. et même de l'art dans son ensemble. Comme Sofi le dit: «J'ai réalisé que je parlais plus d'art que ce que je n'en créait réellement. D'un monde en noir et blanc, mon esprit s'est ouvert aux couleurs. Ce fut un grand tournant dans ma vie. J'ai rencontré des artistes merveilleux qui pouvaient peindre sur n'importe quel support avec des matériaux très pauvres. "
De retour en France, elle a décidé de travailler dans son propre espace. Depuis 25 ans, elle a collaboré avec son partenaire de vie, l' artiste et musicien Francis Lozet. Ensemble, ils sont connus sous le nom"Alias et Alias". Outre les peintures narratives de Sofi, elle et Francis ont crée une décoration architecturale, allant des restaurants aux salles de conseil. Ce travail se compose principalement de mosaïques et de meubles peints .
Après le décès de son partenaire en 2016, elle retourne en solo sur la scène artistique. Son travail est pictural. Elle s'inspire des moments de la vie, cela peut être tendre ou cynique. La façon dont la vie va…